At HCP Ed-UK we have made it our mission to provide quality medical education to Healthcare Professionals from both Primary and Secondary care, Pharmacists and Allied Healthcare Professionals across the country. Our courses are delivered by Consultants, General Practitioners with Special Interests, Nurse Specialist and Award Winning Accredited Trainers, including: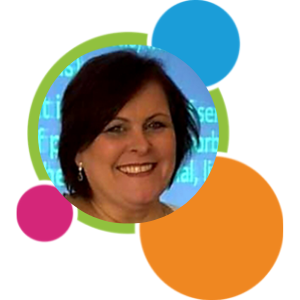 Beverly Bostock
Hands on Advanced Nurse Practitioner with full prescribing qualification.
Editor in Chief of Practice Nurse Journal.
Extensive teaching experience.
Actively engaged in lifelong learning
Editorial, writing and reviewer roles with several journals
Independent training consultant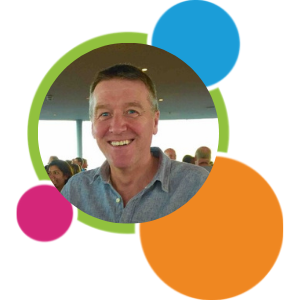 Charlie Bloe
Lead nurse for Cardiology, NHS Highland.
Charlie is a highly experienced cardiac nurse. He is based at Raigmore Hospital in Inverness and is the Lead Nurse for Cardiology for NHS Highland.
Charlie manages all cardiac services including CCU, all nurse specialists, cardiac rehab, Heart failure and Cath Lab. He is very active in workforce development, delivering CPD around core competencies, for his large team 
Charlie is the current UK Cradiovascular Nurse of the Year. This award was in recognition of a project that has transformed communication and pre-hospital care between the coronary care unit and teams in the community. 
Charlie has also established his own training company, Charles Bloe Training back in 1998, that was renowned for the delivery of expert face to face training courses. In 2019 Charlie stepped back from running this company, but he does still remain active as Clinical lead and head trainer within it. 
Charlies has particular interest in 2 key areas of cardiology- 
Embolic stroke prevention in AF and Early management of ACS  
His work around embolic stroke prevention in AF won 1st place at the Thrombus 2012 awards 
He has authored over 50 interactive educational programmes and published over 20 clinical papers
His work in cardiac CPD earned him The British Journal of Nursing "Innovation in Education" award in 2008 
Claire Jones
Advanced Practitioner in Cardiac Rehabilitation – BCUHB East
After graduating as a Physiotherapist in 2007 and working in a rotational post for 3 years, I joined the Cardiac Rehabilitation in North East Wales in 2010.  Here, I lead on the exercise component of Cardiac Rehab and completed my MSc Advanced Clinical Practice this year which included non-medical prescribing.  I work as part of an innovative MDT which includes other Advanced Practitioners, and together we have developed our service to provide comprehensive optimisation of cardio-protective medications during cardiac rehab.  This includes lipid-lowering therapy, and with the emergence of new evidence and guidance recommending new, lower targets of LDL cholesterol for high risk patients, ensuring timely and adequate optimisation of lipid-lowering therapy is crucial.  In spite of this, research shows that attainment of lipid targets is generally poor.  We developed a pathway to support this locally, and audit results suggest that the pathway has supported a significant improvement in the attainment of lipid targets.
Eileen Munson
Advanced Nurse Practitioner and Senior Lecturer
Eileen Munson is a Advanced Nurse Practitioner and Senior Lecturer who has specialised in the Menopause and runs Menopause Empowerment education along with undertaking private menopause consultations.
She has an advanced diploma in the menopause from Warwick University and a diploma from the Royal Collage of Nursing.  Previously she worked as a menopause specialist educating Doctors, nurses, and hospital gynaecology teams here within Wales prior to taking up her post at the University of South Wales.
Eileen was part of the team who produced the NICE guidance on Contraception for the over 40's. She has published widely on the menopause in Journal of General Practice Nursing, The Journal of Nurse Prescribing and Practice Nursing Journal.
Gill Pulford
Locality Diabetes Specialist Nurse
Following 10 years in Practice Nursing, Gill became a Diabetes Specialist Nurse at Ysbyty Gwynedd hospital, working in clinic situations both in the hospital and the surrounding Community. 
With a special interest in diet and lifestyle Gill trained to deliver X-Pert courses in both weight management and diabetes.
After five years at Ysbyty Gwynedd Gill is now in post as the Locality Diabetes Specialist Nurse for Conwy East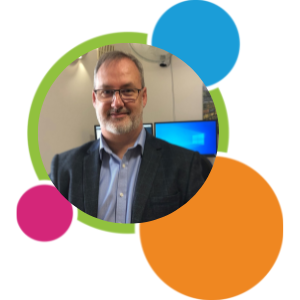 Martin Cookson
Cookson Wealth Management Ltd
I am an experienced Financial Consultant providing specialist financial advice to meet the needs of individuals/businesses in a wide range of areas including Medical Professionals and members of the Clergy. My mission is straightforward – 'to help my clients achieve financial security through informed decision making'.
Over the previous 15 years, I have gained particular expertise in the NHS pension scheme, and I aim to demystify the complexities around financial legislation and regulation so that each 'life and career stage' can be addressed in a clear, simple and concise way.
I work mainly with clients from Hospitals and GP Surgeries along with their wider families, and advise on various financial needs/objectives including, protection planning, retirement planning, savings and investments, mortgages, inheritance tax & estate planning, long term care planning and general insurance.
Cookson Wealth Management Ltd is an Appointed Representative of an represents only St. James's Place Wealth Management plc (which is authorised and regulated by the Financial Conduct Authority).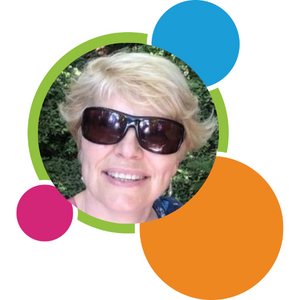 Dr Nicola Mullin
Consultant in Sexual and Reproductive Health
Based in Chester, Nicola is the Clinical Lead for the Integrated Sexual Health service across West Cheshire which is part of Virgin Care. Nicky completed her training in general obstetrics and gynaecology in Mersey Region before specialising in community sexual and reproductive health. Her role involves all aspects of complex contraception, level 3 STI care, menopause, PMS and psychosexual medicine, and vasectomy. Her service is the regional referral centre for deep and impalpable implant removals. Nicky is faculty registered trainer and has strong links with primary care, school nurses and public health. In her spare time, she is a forensic doctor at the Liverpool sexual assault referral centre and a brownie and guide leader.
Rob Gingell
Familial Hypercholesterolaemia specialist nurse for North Wales
Rob has been in post since the launch of the All Wales FH Service in 2010. 
Rob has worked as a cardiology nurse since qualifying in 2000 and has gained MSc Advanced Clinical Nursing Practitioner + Post Graduate Certificate in Genetic Health Care qualifications. He has received National Awards within his field of practice, and earlier this year awarded an honorary senior lecturer title from Bangor University.
Dr Stephanie Gallard
GPwSI in Dermatology 
Dr Stephanie Gallard is a GPwSI in Dermatology and a non-consultant member of the British Association of Dermatologists, and finds dermatology absolutely fascinating.  She is also a registered pharmacist who remains on the register, which is incredibly useful and a very rare combination to find.
Stephanie has worked in dermatology for over 18 years and lectures in Dermatology for the Royal Liverpool and Broadgreen University Hospital Trust for many years.  She has a strong belief in quality, accessible dermatology education, especially for primary care clinicians, and lectures on the subject regularly to a variety of audiences for a variety of organisations, including the RCGP. Her lectures are very well received and she is a dynamic speaker. She works across several practices on the Wirral and in Liverpool.
Tracey Kirk
Director of Education at the Primary Care Respiratory Training Centre and the Primary Care Diabetes Training Centre. 
Tracy has been involved in Practice Nurse education since 2002 starting out as a tutor for the Practice Nurse Specialist Practitioner BSc Course at Manchester University before moving on to specialise in respiratory disease education. She has also worked as an assessor for the RCN Nurse Education Accreditation Unit.
Tracy was a Primary Care based respiratory nurse consultant for 18 years working on large scale Primary Care based Asthma, COPD and Diabetes projects across the UK and draws upon her vast experience within real-life general practice to develop the content of all the PCRTC/PCDTC programmes of learning. 
Tracy is also a national speaker on asthma, COPD, spirometry and type 2 diabetes and has peer reviewed published articles on COPD.
Dr Yee-ping Teoh
Consultant Chemical Pathologist and Clinical Lead for Biochemistry at the Wrexham Maelor Hospital, North Wales, UK since 2008.
Dr Teoh did her initial undergraduate medical training in Melbourne, Australia before continuing her postgraduate training in UK since 1997. Dr Teoh was accepted to the West of Scotland Chemical Pathology and Metabolic Medicine Specialist Registrar training in Glasgow from 2002-2008 and was involved with a few statin clinical trials with Prof Jim Shepherd who was the Lead investigator for WOSCOPS and PROSPER trials. She was appointed into her current post as Consultant Chemical Pathologist in Wrexham since 2008. As there were no Lipid clinics in North Wales, Dr Teoh started the first Lipid clinic in Nov 2008 and to date, there is now a lipid clinic in each of the 3 hospitals in BCUHB. Together with her Familial Hypercholesterolaemia (FH) nurse specialist Rob Gingell, they have been managing high risks FH patients in the region since 2010.